The Jungle is a new restaurant located to the right of Qurum Natural Park's main entrance. True to its name, this theme restaurant has a forest-like setting with lots of green creepers, small trees, animals and birds dotting the garden as you make your way to the dining area.
For an authentic feel, the diners first experience a drizzle in the garden, and transparent umbrellas are provided. The path leads you to the restaurant. Of course, enroute you will not miss hearing peacock shrills and dinosaur roars.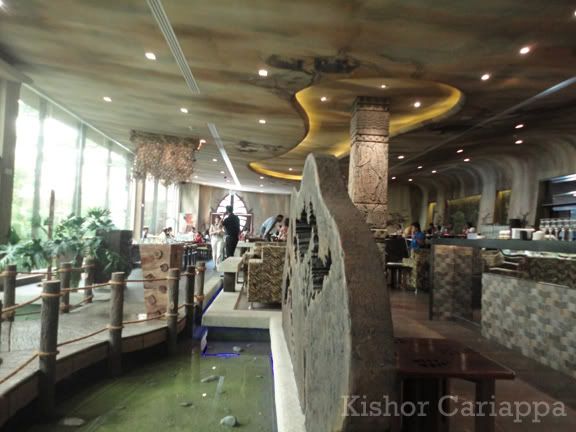 The main dining area is a huge space wearing the jungle-theme. Whether it is walls, ceiling, seating, serving plates – tiger stripes, cheetah dots, tribal art – it is a true jungle out there. It is evident that a lot of thought has gone into creating the decor and theme of the restaurant, which is very unique to Muscat.
The comfortable seating facility is actually on three layers on an ascending pattern. I have been twice to this place, and enjoyed the food and experience on both the occasions. During weekends, when the place is packed, it gets a bit noisy for normal conversations to be heard when you are in a group.
The menu is impressive with an interesting range of meat, fish, chicken and veggie options. Looks like the management has given a serious thought on the pricing – it is very affordable to the middle-class families too. There are some interesting salads on the menu and for the adventurous type, there is camel meat on the platter!
The salads, main course dishes and the desserts are nice, and on both the occasions, I loved the food. The service is good too. On the whole, Jungle provides a value-for-money experience. This place is tailor-made for kids.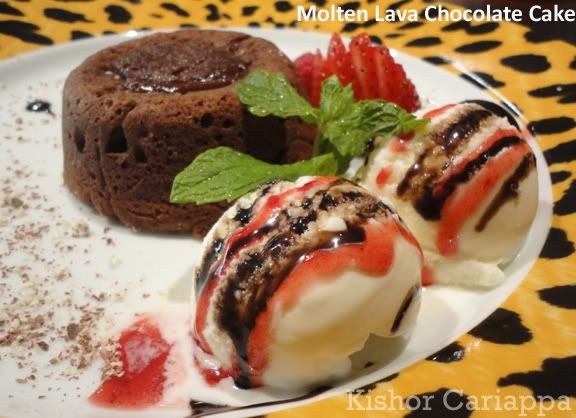 Update (June 7, 2012)
Over the next two visits, I noticed that restaurant staff ask the customers to wait for 20-30 minutes even though they have reservation and there are vacant tables all over. Walk-in crowds are sent back on weekends though there are vacant tables. No clue why the restaurant is doing this.